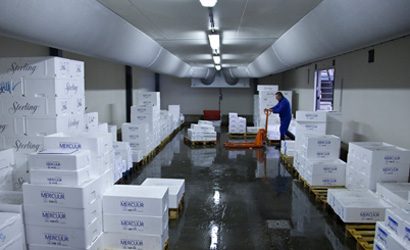 Caught worldwide, shipped worldwide
As a lover of fish, you go for the best quality at reasonable prices. You would like to see fish caught this morning available through your wholesaler tomorrow.
Zeevishandel Mercuur is a reliable supplier of fresh fish fillets and shellfish. In addition to direct purchase at the fish auction in IJmuiden, we buy from other fish auctions in the Netherlands and abroad. Our own ships sail on a daily basis to find the best fish. It's no coincidence that we have the widest choice at the best prices.
You probably already know about our quality under the MRVIS brand.
Besides fresh fish, we also supply frozen fish products.